Details
BOSE ProFlight Air Handset XLR-5
Unique new Bose® ProFlight aircraft headphone, specially developed for the needs of pilots on both traffic and small jets.
Based on its 30 years of experience, research and solutions to the real needs of pilots, the smallest and lightest headphones with the option of 3-step active noise reduction control, BOSE has been able to easily dismantle the microphone (just hands without any tools) and its subsequent use on the left also on the right side, with easy communication outside of the intercom and with the variable size of the ear speakers.

All these innovations and useful features offer the greatest possible comfort to the pilots, which they will appreciate especially during their long years.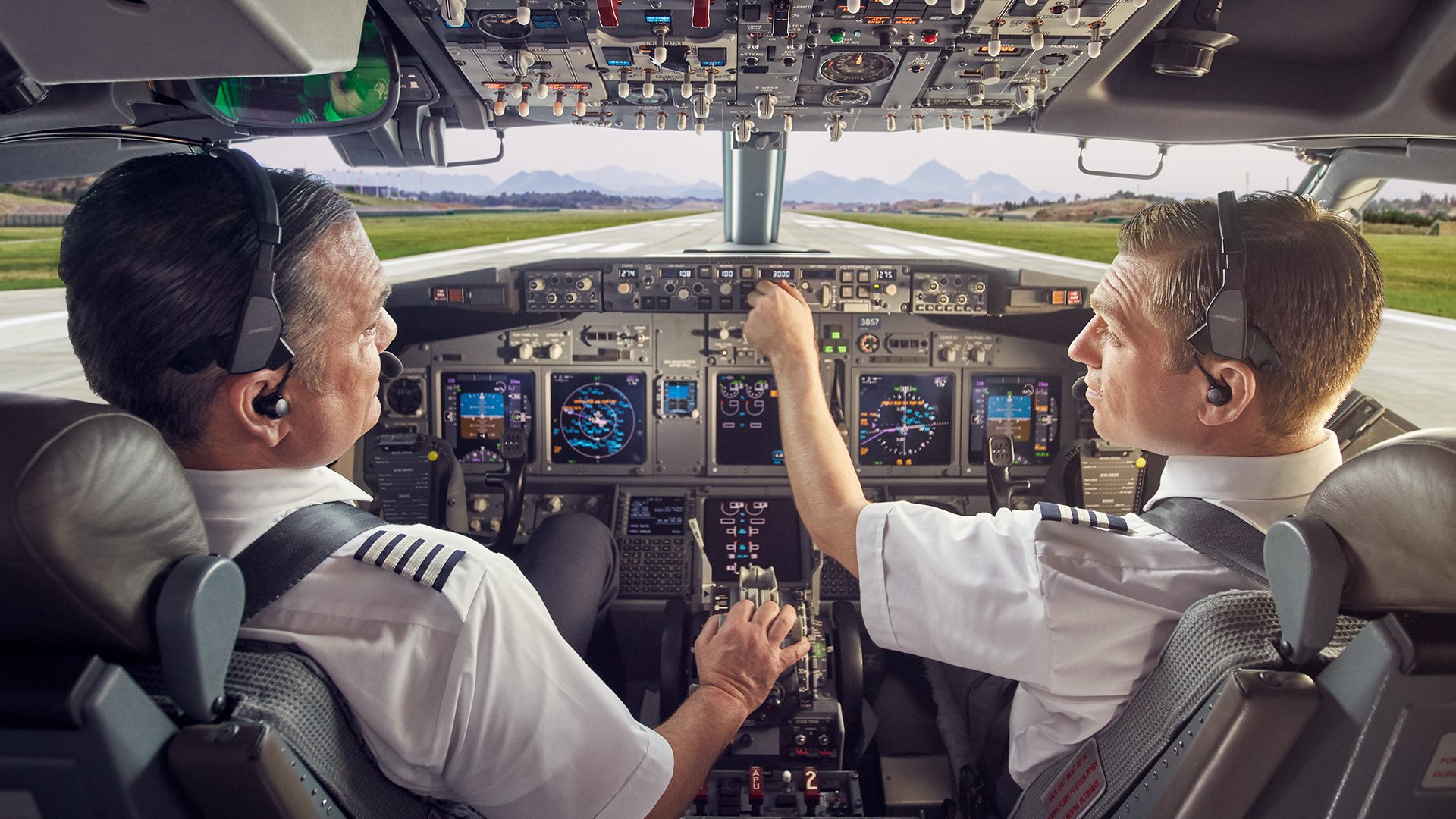 Unlimited comfort
Just 138g of total weight make these earphones the lightest, smallest and most comfortable headphones of the day.
Active noise reduction
They increase listening clarity and maximally dampen ambient noise, with 3-stage damping control. They allow the pilot to mute the radio and hear at the moment only what he needs to hear.
"Tap-Control" for communication outside the intercom
Simply tapping the right or left hand side of the headphones will allow the pilot to temporarily disengage this page from the intercom and allow him to communicate with the crew in the cockpit so easily.
Bluetooth ® connectivity
Wireless connectivity to all types of smart phones and electronic tablets.
FAA TSO and EASA E / TSO
As well as the A20 headphones, these headphones have the appropriate certifications listed above.
Connectivity
You can choose between: 2-jack, 6-pin LEMO, 5-pin XLR, 7-pin XLR
Product uniqueness and patent protection
This type of headphones and all the technologies used in them are protected by the US with over 30 patent protections.
Additional details
2 x AA alkaline batteries * BT lifetime: minimum. 25h, when BT is off: minimum. 45h
Package contents
ProFlight Aerial Headphones
Headphone bag
2x AA batteries
Hearing aid module
3 sizes of removable ear speakers (S, M, L)
Aircraft connector