Details
BOSE A20 Aerial headphones 2jack
Connect. Turn on. Fly.
The A20 air-handling headphones reduce the noise level best from the entire history of the product line, while continuing the extraordinary level of BOSE's clear sound. They are designed for maximum comfort and come with many other features, including Bluetooth audio and communication interface; input audio preference options, intuitive "plug-and-play" controls; a high-performance microphone and an optional coil cable. And with only 340 grams, these are one of the lightest headphones with a suppression of outside noise. No other headphones offer this unique combination of features and benefits.
30% better noise reduction than regular airbags
30% lower clamping force than conventional airbags
clean sound with active alignment
Bluetooth audio and communication interface to connect to your radio and navigation devices *
an adjustable choice of preferred audio signal, allows to mute the input signal when receiving radio (COM), or mixing both
Simple, intuitive operation - connect, turn on, fly
Enjoy a quiet and comfortable flight
The A20 headphones give you a 30% greater noise reduction than the conventional aural headphones so you can enjoy a quiet flight. From short stops to long distances. With a weight of just 340 grams, with sheepskin cushioning and a minimum clamping force, these are some of the lightest and most comfortable airbags. Everything is designed so you can concentrate on what really matters - flying.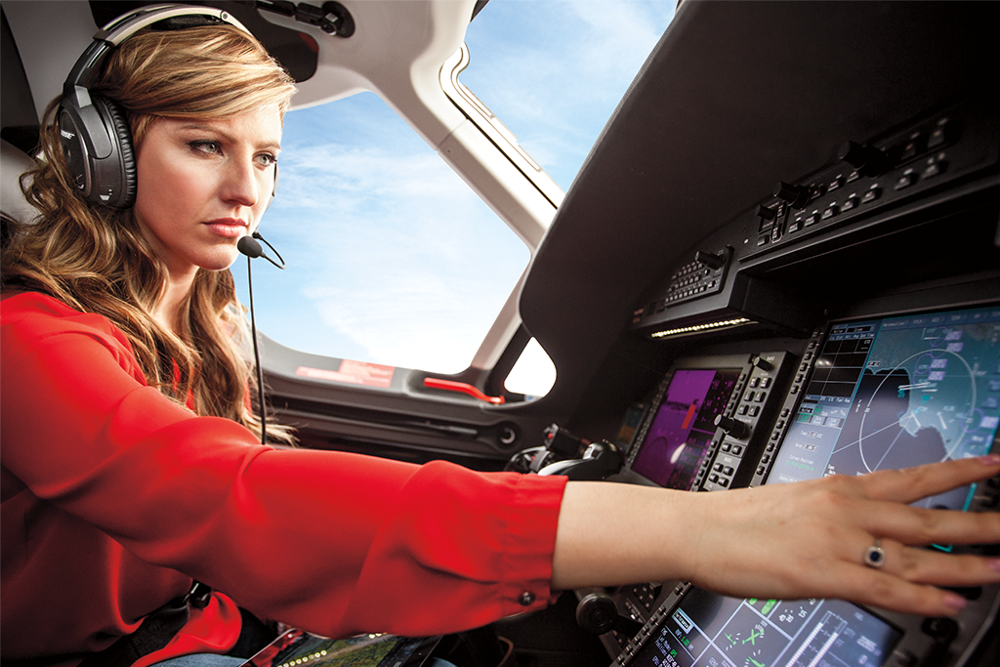 Bright sound for music and communication
Bose Active EQ keeps the sound clean and clear, whether you listen to music and / or important communication
Simple, intuitive operation
The headphones are ready for you when you're ready. No Plug-and-Play button switching anymore.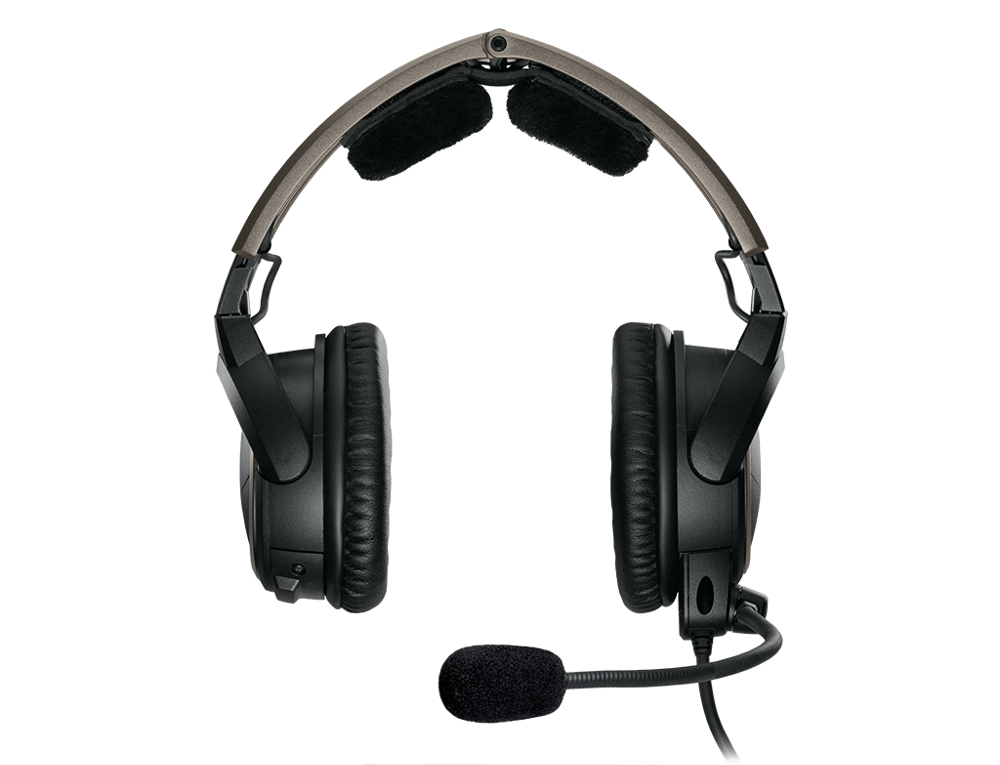 Enrich your new experience
The ergonomically shaped control module includes an auxiliary audio input with Intercom / AUX priority switching, which is ideal for dedicated GPS and service warning systems. It is also equipped with a sound preference control in the "MUTE" and "MIX" modes. It also offers settings and flexible power circuits with AUTO-ON that switch to battery power or aircraft power. Selected models provide Bluetooth for receiving calls or listening to music.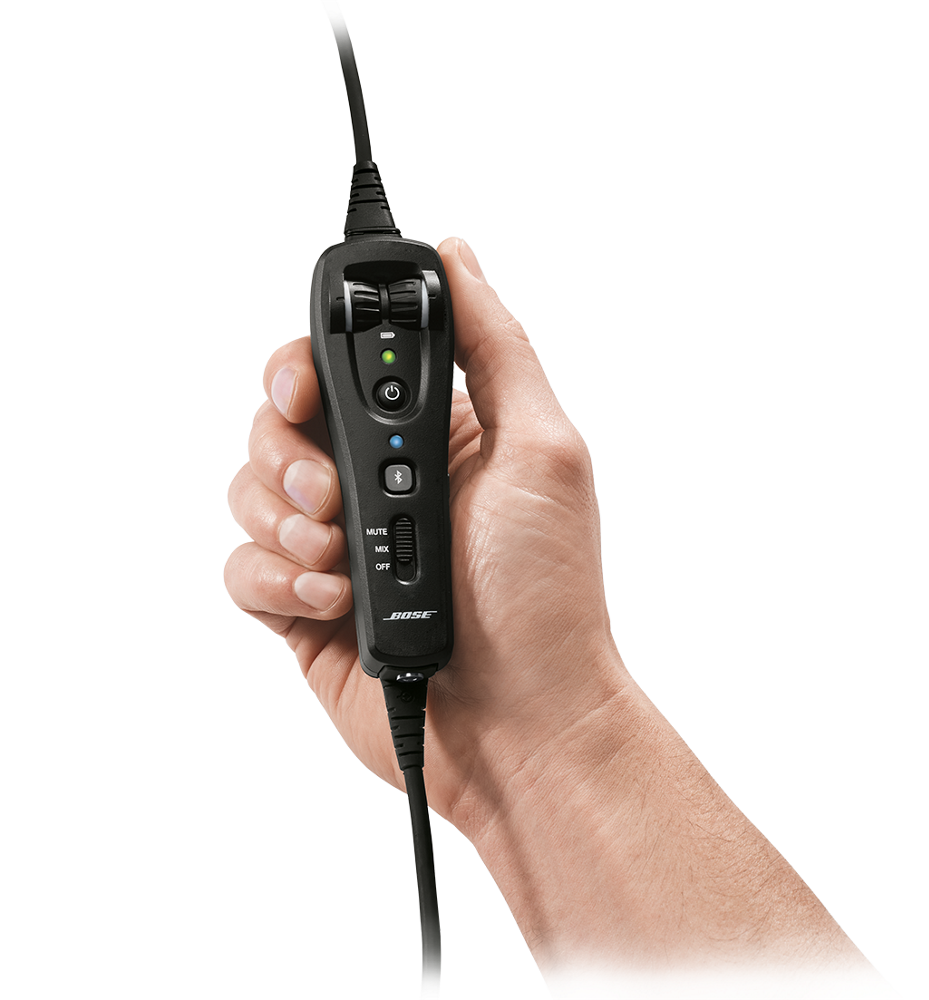 For all types of aircraft
The A20 Aerial Headphones are available with dual connector, as a 6-pin plug-and-U174 model with different configurations designed for use in all types of General Aviation aircraft, including helicopters.
* Features available in some earphone variants.
other functions
Rewind down cable in selected configurations
FAO TSO-C139 and EASA Certification ETSO-C139
An adjustable powered microphone can be mounted and set within stable range for optimal communication
Intelligent shutdown helps ensure at least 45 hours of operation from just two AA alkaline batteries
A five-year limited limited warranty applies to parts, service works and shipping charges
Dimensions
A20® Aviation Headset:


22 x 16 x 8 cm (340 grams)
Package contents

A20® Aerial Headphones
Cable clip for clipping
Boiler control panel
2x AA batteries
Aux-in 3.5 Jack jack cable
Headphone and accessories bag
BOSE discount program for commercial pilots and flight instructors.
For commercial pilots: ATPL / CPL license copy and valid airline ID
For instructors: ATPL / CPL / PPL copies containing FI rating + flight note copy (not older than 6 months)
The EUR 100, - EUR BOSE headset can be redeemed after registering on the site https://www.boseprofpilot.com
Once you receive a unique code, add it to your order in the "Order Notes"